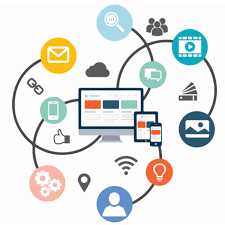 AZTCO-AE is taking a different approach from most IT companies. At AZTCO.AE, every employee is an IT specialist and a business developer. Amin El-Zein Trading has only experts to meet your needs:
Quickly
Professionally
Dynamically
AZTCO.AE is always focuses on a good and professional services and smart solutions. Our Company understands how a business operates, what is important for an organization's success, and how to control costs.
AZTCO.AE applies these principles every day when it comes to your technology. We believe quick fixes to IT problems leave too much room for bigger headaches – and costs – down the road.
we're in business to provide long-term, comprehensive solutions for your IT needs that put your company in a position to prosper. Give us a problem, and we will look at it from every angle – technical, economic, strategic – before presenting you with a solid, cost-effective solution. We do this by making sure we're in tune with your business Goals.
By hiring only, the best certified consultants, by refining our Systems and procedures every day, by developing better ways to serve you, by constantly innovating, we strengthen our business and yours.
At AZTCO.AE we believe
That we all succeed together
You, Our Company, Our Employees,