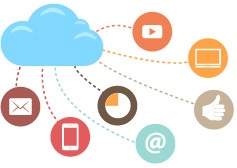 AZTCO.AE Company Offering RemoteApp enables you to make any programs that are accessed remotely that appear as if they are running on the end user's local computer.
Remote Application Access can reduce complexity and reduce administrative overhead in many situations, including the following:
Branch offices, where there may be limited local IT support and limited network bandwidth.
Situations where users need to access programs remotely.
Deployment of line-of-business (LOB) programs, especially custom LOB programs.
Environments, such as "hot desk" or "hoteling" workspaces, where users do not have assigned computers.
Deployment of multiple versions of a program, particularly if installing multiple versions locally would cause conflicts.
For more information, please send us to [email protected]